The global pet food market was estimated to be worth US$76.53 billion in 2016 and is estimated to reach US$98.81 billion by 2022.  It's no wonder that an increasing number of new manufacturers and retailers have entered the pet food industry in recent years, fighting for market share. 
Marketing campaigns with catchy taglines aside, a brand must cut through the noise within the industry and focus on the formula itself. At the end of the day, it is how consumers respond to the product that helps sell a brand and maintain its grip on the market. Formulating food based on consumer desires is key. 
What makes a great formulation?
A great pet food formula is many a thing, but at the top of the list is it being a complete and balanced formula that is highly palatable for pets and is safe in all aspects. 


Pet food is formulated based on the dietary needs of the species, as well as guidelines outlined by authorities like Association of Animal Feed and Control Officials (AAFCO). However, the formula must also remain palatable and smelling good for pets to enjoy their meals.  
While some pet food brands add synthetic or unnatural materials to increase shelf-life or improve the appearance of their pet food, this may cause allergic reactions and may affect the health of the pet. It is important that manufacturers opt for all-natural ingredients to avoid such reactions to the pet food formulation. 
The right ingredients = the perfect mix
According to Addiction Foods New Zealand's Animal Nutrition and Formulation specialist Mary Bridgette Zayas, ingredients are vital for the nutritional content, formation, palatability, shelf-life, and the safety of pet food.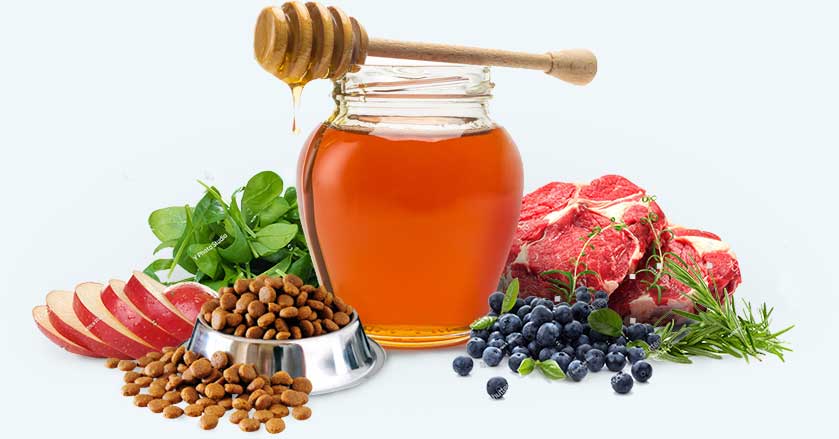 "Since pet food is better when nutrition is complete and balanced," Zayas shares, "it is vital to choose ingredients that can give adequate amount of nutrients needed in a (pet food) formulation." 
Sourcing ingredients impact the safety of the food, Zayas added, as well as the overall nutritional impact into pet food formulation. Zayas suggested that manufacturers should be mindful about the product specifications which are provided by the suppliers, to determine the nutritional analysis and components of the raw materials essential for the pet food formulation. 
Manufacturers need to consider these since it impacts the claims and labels that are printed on their brands' packaging. 
Ultimately, ingredients for pet food need to be natural and GMO-free, to ensure that the products stay hypoallergenic. Responsible sourcing also allows manufacturers to confirm the bacterial content of the materials through product specifications. 
More factors to consider
Other factors also need to be considered when crafting the perfect pet food formulation. For example, special formulations, like dry pet food, need to have additional ingredients that will serve as a binder to form the kibble. On the other hand, for raw dehydrated food, a flaking agent is required.  
These ingredients not only give form and texture to the food, but also improve palatability so overall, ingredients can provide flavors and smells that are enticing for pets. 
Shelf-life is likewise a factor to consider. Manufacturers need to ensure that their product can last several months in the shelves. This means carefully selecting ingredients that can lengthen the shelf-life, but do not impact the nutritional value of the pet food. 
On top of the priorities however is safety in formulating a pet food. Manufacturers need to ensure that ingredients used and the production process itself are safe for the pets, to avoid toxicity or allergic reactions. 
What makes Addiction Foods your perfect formulation partner
For one, Addiction Foods' formulation is grain-free, which means it's safe for all pets. Although grain or gluten-based diets do not greatly affect dogs and cats in general, there are some pets who inherit gluten allergies, which are present in grains. 
Producing pet food in one of the cleaniest country in the world means that Addiction Foods can assure its partnered manufacturers and retailers that its products comply with high manufacturing standards, and that the raw materials it uses for its brands are ensured to be non-GMO and safe for pet consumption. 
Moreover, Addiction Foods does not use synthetic flavors, preservatives, and colors, making it an all-natural product for pets to enjoy. 
Zayas adds that in terms of formulation, Addiction Foods can assure that all its products are carefully formulated to meet certain nutritional guidelines by leading agencies such as AAFCO and FEDIAF, which certifies it to be complete and balanced for pets.  
As a commitment to partner-manufacturers, Addiction Foods meets its regulatory requirements in terms of ingredients, analysis, and claims for its brands. In addition, it can also offer up to 40% meat inclusion in partner-manufacturers' brands, which other manufacturers cannot do for their partners. 
Discover what Addiction Foods Private Label can do for you and your brand. Visit https://privatelabel.addictionpet.com/ to know more about our services and product range.