INNOVATIVE PET FOOD MANUFACTURING
WHAT MAKES OUR PLANT THE MOST TECHNOLOGICALLY-ADVANCED?
Purpose-built to keep in line with our mission, Addiction's plant is the most technologically advanced and largest dry pet food manufacturing facility in New Zealand.
Committed to making one of the finest pet foods in the world, we only use state-of-the-art equipment that can deliver grain-free, all-natural dog and cat foods with the industry's highest levels of fresh meat.
While technology and innovation play an important part in producing superior pet food, our finest New Zealand-sourced ingredients that go into each of our recipe give us our stellar reputation. We only use ethically sourced, cage-free, wild or free-range meats that are not subject to growth hormones or steroids. The result? Great food with unique consumer propositions to build global brands.
WHAT OTHER MANUFACTURING PROCEDURES AND METHODS ARE USED?
In addition, New Zealand implements one of the most rigorous quality assurance programs in the world. Our plant follows good manufacturing best practices and safety operational programs—Hazard Analysis and Critical Control Points (HACCP) that help keep our organization's food safety control in focus.
PRODUCT INTEGRITY AND FOOD SAFETY HAVE ALWAYS BEEN ADDICTION'S TOP PRIORITY
That's why we obsess over every detail of how we make our food. From the incoming raw materials to the outgoing pet food, we employ stringent quality controls at every stage of production to uphold the highest standards of food safety.
With our real-time testing protocol, we have the ability to perform on-site verification of the nutritional properties of our foods every 15 minutes. It's an ambitious step that requires more time and resources, but that's our ongoing commitment to producing top quality food that meets the quality and safety standards of the most discerning markets.

Proudly family-owned, our dedicated facility in New Zealand represents the very best in manufacturing standards.

Addiction Foods operates in the Bay of Plenty, home to lush vegetation and pristine lakes. It is the perfect location for us to produce pet food that is a reflection of its pure source.

When you become an OEM partner of Addiction, you get our utmost dedication to the success of your pet food brand through the standards we developed from our mission.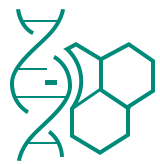 INNOVATION AND ADVANCEMENT
Addiction has always been at the forefront of innovation, driven by a vision for new possibilities.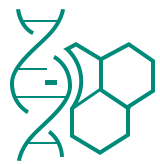 Your pet food sets the stage for your brand.


PROTECTING THE ENVIRONMENT
At Addiction, we believe in making food that's not only good for your pet but good for our planet too.