Left and right, retailers and consumers are bombarded by what is tagged as the 'best nutrition' for pets. And yet little has been discussed about the potential dangers of over-nutrition, and how 'truly appropriate' pet food has become. 
Given the continuing rise in the number of obese pets – a trend likely influenced by the premiumization and humanization of the pet food industry – manufacturers need to understand the potential dangers of over-nutrition, safety and sustainability of their brands.  
They will need to do this in order to truly resonate with emerging consumers, such as millennial households, who are willing to spend more for their pets.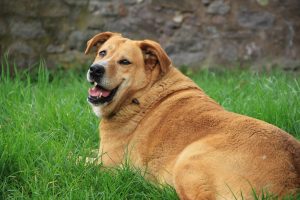 Obesity, pet food and overall health concerns
There are many common health issues linked to improper nutrition among pets: pancreatitis, bladder stones, heart disease and diarrhea; but none is as pressing as obesity among dogs and cats.  
Obesity is a nutritional disease of pets having excessive body fat. In obese pets, more than one area of the body is affected by excessive body fat. These may include their bones and joints, their digestive organs, and in some cases, even the organs responsible for breathing. 
In recent years, veterinarians have seen a steady rise in cases of obesity among pets. Sadly, many have tried demonizing pet food as the common culprit for this unprecedented outbreak. And although this notion is more misguiding than it should be disconcerting, manufacturers must nonetheless undertake toward a deeper understanding of how their brands contribute to better nutrition while upholding the highest standards and efficiency in manufacturing.  
Doing so can also mean deep-diving into prevailing issues such as the dangers of high-meat formulation, market education on how to appropriately feed pet food, and sustainability across one's entire supply chain. Each of these issues merit further discourse so that in the end, both manufacturers and their end-users benefit from a better understanding of these concerns.  
At the onset, the health, safety and well-being of pets is a responsibility that most owners are expected to take seriously, and yet manufacturers must also understand that their brands need to echo such a commitment in order to satisfy retailers and consumers in the long run. 
Sustainability, clean labels and emerging consumers
According to a recent paper by a leading microbiologist, dogs and cats are living longer and are better fed than they've ever been, and as such, their quality of life is now highly dependent on having a good balanced nutritional diet, coupled with a reduced incidence of diseases and their ability to maintain an active life. 
This in mind, manufacturers are called upon to understand how they can sustain such a commitment to pets and pet owners, while promoting 'clean' businesses. Couple this with the growing millennial consumers that account for $67 billion of the pet industry, and manufacturers are faced with what could be a 180-degree turn for how they should be doing business in order to remain relevant to consumers in the coming years. 
For the most part, manufacturers need to be more cautious of their entire process, to ensure that pets get the most nutrition out of their food, while giving retailers and consumers their peace of mind amidst concerns about sustainability and safety. 
Trust Addiction Foods Private Label to be your strong partner in providing you with products and services that go further for pets and pet food. With close to two decades of experience in both established and emerging markets, Addiction Foods shares with business partners the same commitment to quality and safety that it has for its own brands. 
Read more about safety in pet food manufacturing in this series by a leading microbiologist. 
Discover what Addiction Foods can do for you. Ask us about partnerships today. 
Interested in accessing China's $25 billion pet food market? Click here to find out. 
Follow us on LinkedIn for more updates and trends on pet food and manufacturing.