Ultra-premium pet food has been on the driver's seat of pet food manufacturing in the last five years. And nothing's stopping it from stepping on the gas anytime soon. 
Premiumization in pet food gained traction around 2015, when manufacturers started talking about improving formulation, protein sourcing and prototyping premium products, including but not limited to high-meat formulas, limited ingredients, and grain-free pet food. 
Given the rise on pet spending over the last five years where 49% of shoppers spent on pet food manufacturers need to tread this road as careful as possible, to get the most out of the new markets and emerging consumer behavior.
Defining Ultra-Premium Pet Food
Ultra-premium can mean a lot of things. One segment of the industry defines it by the product's high-meat content or by limited ingredient formulation, while other manufacturing segments define it by new protein sources, evergreen production, and novel meats. 
The impact of humanization is undeniably one of the reasons why the pet food industry is seeing a paradigm shift towards premium pet food. Manufacturing is moving towards more human-inspired recipes and raw ingredients, given that the global pet food sector has grown by more than $27 billion over the past five years, and it's a market that's keeping manufacturers on the edge of their seats. 
As human food trends and pet food trends increasingly cross paths, it creates distinct manufacturing scenarios for the pet food landscape altogether. For one, the call for more responsible sourcing and more transparency in processing pet food has become a major concern for manufacturers, given that retailers and consumers continue to clamor for 'clean' brands instead of more traditional mass-market brands. 
This conscious decision to spend more for pets opens a new opportunity for manufacturers to explore, since more and more customers are seeking out brands tagged as premium or ultra-premium given their more humanized, natural selling points. 
Aspirational pet brands: Beyond the hype
But beyond the hype of ultra-premium labels, manufacturers need to focus on what's more important for their brands: sustainability, attention to production details, and unmatched quality. 
By exploring more sustainable sources for meat proteins, for example, manufacturers provide retailers and their customers with a more responsible solution to how meats are obtained for brands, and in effect, a more ecological approach to sourcing. This then showcases how brands go beyond just the concerns over novel and traditional proteins that are out in the market today.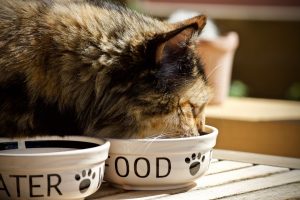 Coupled with sound manufacturing processes and attention to quality, manufacturers can ensure their retailers and distributors that their brands have premium value added to them, beyond concerns like limited ingredient formulations, and instead are focused on bringing high-quality pet food to the table. 
To achieve this, manufacturers will need to partner with a seasoned private label firm that ensures quality across all aspects of production and has transparency over its entire supply chain.  
Discover what Addiction Foods Private Label can do for you. Ask us today. 
Interested in getting your brand into China? Here's how.