The variety of regulations and policies governing pet food manufacturing is as diverse as the markets themselves. Each market has its own set of guidelines, suited to the perceived needs and concerns of its stakeholders.   
As manufacturers, it is imperative to understand each market's governing by-laws and policies to avoid legal hurdles when you start distributing your brand to target clientele, alongside partnering with a seasoned private label manufacturer.  
While each market may be unique, this is no excuse for any manufacturer to not brush up on their legalese for markets they consider as their new manufacturing frontiers. 
The US Market
In a survey by the American Pet Products Association (APPA), they found that 68% or around 85 million households owned a pet, which means around 86 million cats and 78 million dogs.
Given that this translates to 85 million potential new clients who could enjoy your brand, it's good to take note of the following things about this market: 
1. The Association of American Feed Control Officials (AAFCO) is the voluntary membership association of local, state and federal agencies, which set the standards for sale and distribution of animal feeds and animal drug remedies in the US. It also provides guidelines that outline the scientific and systematic approach to securing defensible samples for testing. These include the Guidance on Obtaining Defensible Samples and the Guidance on Obtaining Defensible Test Portions. 
2. The AAFCO does not regulate manufacturers since each state carries its own regulatory requirements. Instead, it creates a platform that promotes common language for laws governing pet food manufacturing across the US. 
3. The US Food and Drug Administration (FDA) regulates both finished pet food and their ingredients. Pet food is among the most highly regulated of all food products in the US and must meet both federal and state requirements. 
4. Pet food labeling in the US is regulated across two levels. At the federal level, the US FDA sets the standards applicable for all animal feeds including the proper identification of the product, net quantity statements, and the proper listing of ingredients, among others. At the state level, most have more specific guidelines covering aspects of labeling such as the product name, the guaranteed analysis, feeding directions, and calorie statements. 
5. There has never been a more opportune moment to produce your own brand than now. Pet food and treat options available to US pet owners have increased by 71% since 2011, according to a report by GfK. SKUs are up by 88%, and pet food and pet snacks are now the largest center-of-the-store category in the US food and beverage market amounting to $30 billion in retail sales across all channels annually.  
The China Market
As of Q4 2018, there are more than 73 million pet owners in China, of which 46.1% own dogs and 30.7% have cats. Chinese pet owners typically spend ¥5,016 (US$739) on their pets each year – more than double the average monthly disposable income of most Chinese.  
With most pet owners eagerly increasing their annual spending on pet-related products, manufacturers jumping in on China's growing pet food market need to take note of several things:   
6. China's pet food standards are governed by laws and announcements from the Ministry of Agriculture and Rural Affairs (MARA). Among other functions, it is mandated to 'formulate guidelines and policies regarding industrialized management of agriculture, and the system-building and development plans of agricultural staple produce market.'  
7. MARA issued new regulations on pet food manufacturing last June 2018, which were made applicable under the following categories: pet compound feed, pet feed additive premix and other pet feed. Read about these requirements here and here. 
8. Resourcing private label manufacturing is challenging since only 10% of foreign pet food manufacturers and distributors have MARA/AQSIQ compliant registrations in China. Addiction Foods is the only premium dry food producer in the world that can export all protein sources to China, given New Zealand's free trade agreements with China and minimal regulations on its raw materials that meet regulations.  
9. MARA updated its pet food labeling requirements last 2018, which manufacturers and retailers need to meet by 1 September 2019. All pet food labels should be written in Mandarin and must clearly indicate key elements such as product name, ingredients composition, guaranteed analysis, and instructions for use, among others. Pet food labels must also specify that the product complies with China's Pet Feed Hygiene Regulation. 
10. China's pet food industry grew at a rate of 6.3% in 2010 and jumped to 21% over 2017 (GfK & NBS Asia) and was set to reach sales of up to US$2.2 billion by the end of 2018. With such an enticing market, manufacturers need to take strategic steps to ensure that the partnerships they get into will get them into China.   
The European Market
There are approximately 80 million households across the EU that own pets, 21% of which own dogs and 24% own cats. Across Europe, there are 132 pet food producing companies and 200 production plants contributing to turnovers of around €20.5 billion annually.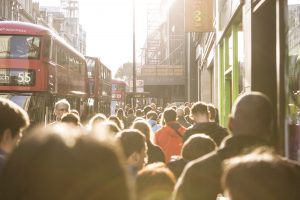 That said, manufacturers should take note of several things: 
11. FEDIAF is the trade body representing the European pet food industry. The federation provides nutritional guidelines that detail the nutritional needs for different species of varying life stages. These guidelines are peer-reviewed by experts from across the European Union. 
12. In late 2018, EU and member states endorsed the revised FEDIAF code on good labeling practices, with the intent of explaining how to make product claims and how these must be scientifically substantiated and truthful for pet owners. Being a technical paper, they also provided a layman's guide for the labeling practices for easier understanding.   
13. FEDIAF does not advocate homemade diets – a welcome news for manufacturers. In fact, they note that in a study conducted at the University of California found that 95% of such homemade recipes were deficient in at least one essential nutrient and 84% were lacking in multiple required nutrients. 
14. The EU pet food industry mainly uses surplus products from the human-consumable sources. Such proteins are required to come from animals that have been slaughtered under veterinary supervision or controlled seafood that meet the set standards of EU legislation. 
15. Pet food labelling falls under EU legislation for animal feed but have no specific set of rules. EU laws require that the label contains key information like the ingredients list or 'composition', additives and a nutritional analysis or 'analytical constituents' along with feeding guidelines. 
Regardless of whom you want your brand to reach, one thing is certain: you will need a perfect partner to help build your brand in these key markets.   
Such a strategic decision should lead you to a seasoned private label manufacturer with veritable experience in penetrating and sustaining brands in the US, China and across Europe. Discover what Addiction Foods Private Label can do for you today. 
Talk to us about customizing your formula.