There is no denying that China's growing global economic foothold is turning heads.  
Manufacturers who want to take advantage of this must strategically place themselves in positions where they can get the most traction from the ballooning Chinese consumer and retailer base, including pet food manufacturing.   
They can do this by developing brands that adhere to both market demand and China's ever-dynamic policies and laws on pet food manufacturing. 
Recent years have seen considerable improvement in the way pet ownership is seen in many urban Chinese societies, with an annual increase of 15% annually. Many households, especially middle-class ones that focus on the premiumization trend, have started treating their pets as family, which in turn considerably boosted both online and offline sales of many pet-related products, including pet food.  
Manufacturers and retailers need to get their brands aligned with the market if they want to stay ahead of the competition. 
A clear path for pet food
China's economy has since grown exponentially when it decided to welcome economic ties with the rest of the world since market reforms were introduced in 1978.  
Through the decades, with rising disposable household income came a more open consumer market that also gave birth to a thriving pet nutrition segment. By 2017, China's pet food industry grew to about 21%, compared to 6.3% just seven years prior (GfK & NBS Asia).  
In recent years, pet owners are projected to spend ¥5,000 annually for their pets, according to a recently released white paper. Previously considered as bourgeois luxury in the early 80s, China is seeing a pet ownership surge, with more middle-class families getting pets, and spending on them as family members. 
Entailing this rise in pet ownership is the potential to penetrate the market with pet food brands that are considered premium, high-quality and can meet the rising standards of the middle-class pet owner who is willing to shell out more yuan for their pets.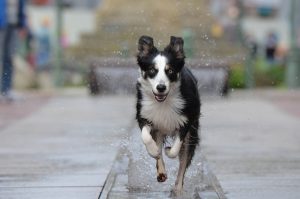 Jumping into the bandwagon
Although it seems like an inviting market, it will not be easy for new players to penetrate the Chinese market, given that new regulations were passed mid-2018, which further limited international brands from manufacturing or distributing into China. 
Nonetheless with a solid partner who knows the markets closely, manufacturers will have more peace of mind knowing that there's someone like Addiction Foods Private Label who can bring brands straight into emerging markets like China's pet food manufacturing landscape, with lesser constraints and easier access. 
Addiction Foods is the only premium dry food producer in the world that can export all protein sources to China. Combined with its leadership in the premium pet food landscape and our strong international linkages with China, partnering with Addiction Foods means accessing the Chinese pet food market with relative ease for you and your brand.   
Learn more about getting into China's $2.2 billion pet food market here and here. 
Exploring other markets? You need to know what mature markets require of your brands. 
Discover what Addiction Foods Private Label can do for you.  
Follow us on LinkedIn to access more industry updates, market trends and business insights about China and other markets.